---
Wonderful Clockmakers between centres
device with dividing facility.
Quality item, please call if you know
more about this item & can help identify.
---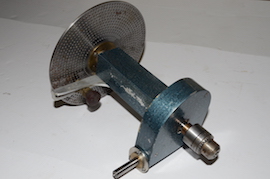 Dividing / Indexing unit with drill chuck.
An interesting unit that could be used or
adapted for many jobs.
---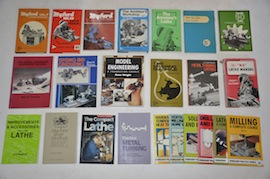 Manuals & Books on Lathes, Milling &
Engineering Processes or Projects.
Myford, Cowells, Boxford, Westbury, Thomas.
---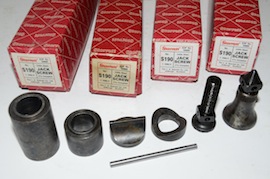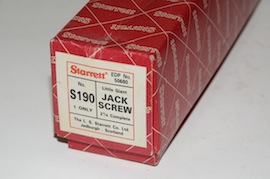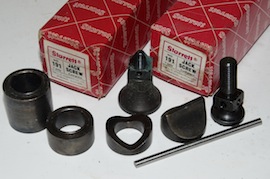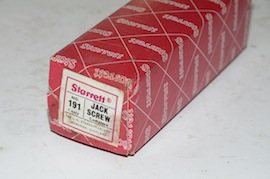 Some new, boxed Starrett Jack screws.
4 off little giant S190 and 2 off smaller 191.
Top quality items.
£38 for 191& £48 S190 (each)
---
Various Roller File Rests.
Selection with various ranges.
---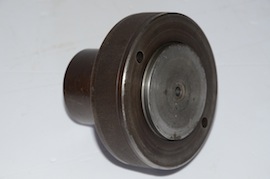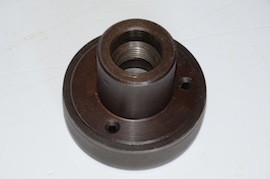 Screw chuck for Myford's ML8
woodworking lathe.
Quite rare so call quickly if needed.
£ 75
---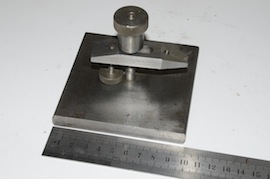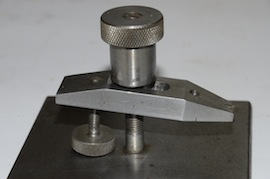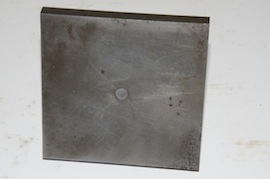 A nice finger plate universal holding / clamp.
Base is approx 4" x 4" and could easily
be drilled for fixing to drill or mill table.
£45
---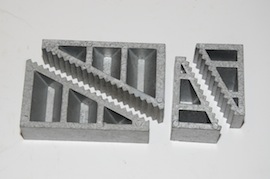 A lovely set of Picador packing blocks.
Ideal for clamping work piece on a
drilling, milling, shaping or grinding machine.
£20
---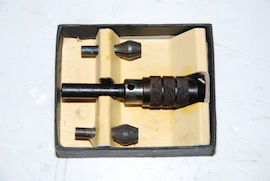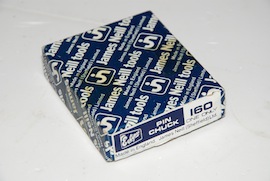 Eclipse 160 boxed pin chuck. English.
Looks unused. James Neill tools.
£20 SOLD but I have others
---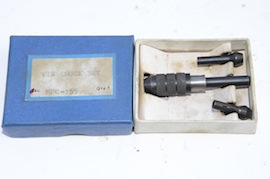 Boxed pin chuck. Looks unused.
£8
---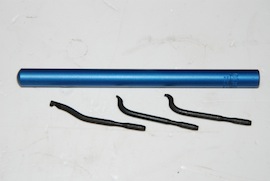 An excellent deburring tool.
Quality handle with 3 interchangeable bits.
£SOLD
---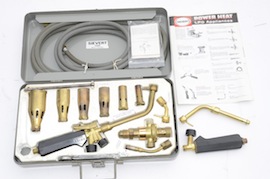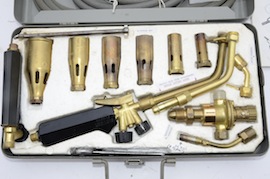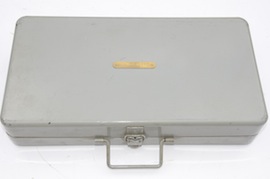 A lovely Sievert gas torch 3499 set in
top condition. Probably needs new hose.
Ideal for live steam boiler making.
£SOLD
---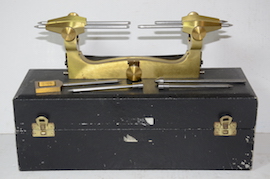 Lovely condition Clockmaker's
depthing tool by Malcolm Wild.
For longcase or bracket clocks.
SOLD
---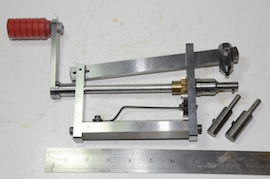 Wonderful Clockmaker's spring
winding device. Super quality &
a lovely size item. Ruler to help scale.
SOLD
---