---
Sheet metal rollers. 6" Long capacity.
Very solid and well made gear driven.
Ideal for model engineering.
£195
---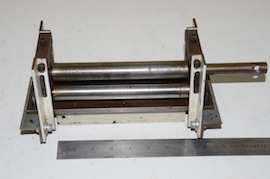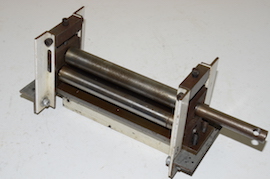 Sheet metal rollers. 7" Long capacity.
Adjustable. Needs handle/bar to turn.
Ideal for model engineering.
£125
---
Universal drilling and tapping tool.
Needs motor and belts etc.
Ideal for drilling small holes or BA taps.
Both of the above available
---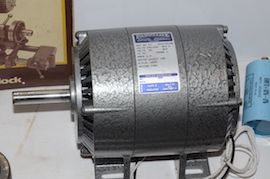 New Parvalux single phase AC motor.
2800 rpm, 126 watt, 0.9 amp, 230/250 V.
With capacitor, as supplied from new.
£SOLD
Ideal for Quorn cutter grinder or similar.
---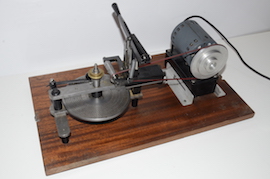 Chronos Clock Wheel Cutting Machine.
A very desirable item and becoming
quite hard to find.
---
Slection of genuine Myford oilers for the
Super 7, ML7R & ML7 lathes.
Wanner, Tecalemit & Swiss Reilang, etc.
---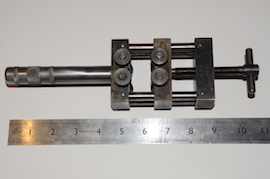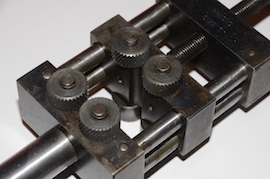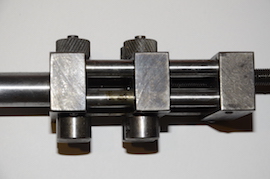 Wonderful quality Presto hand held
knurling tool. 4 wheels with rear support
rollers. 45mm diameter capacity. Size 1.
£135
---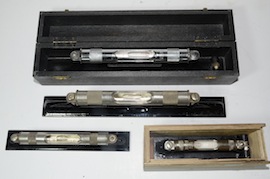 Lovely Selection of Engineer's Spirit
levels. Moore & Wright, Rabone &
Starrett. Ranges from 6" to 12"
---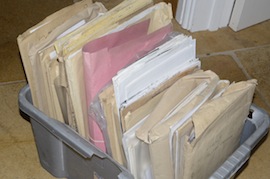 General drawings including
workshop items, live steam locos,
model boats and IC engines.
---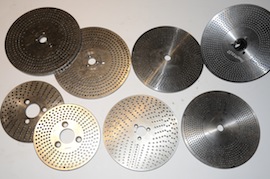 Various dividing plates for lathe or mill.
Ideal for watch, clockmaker or gear
cutter. Includes Myfords plates 3 & 4.
---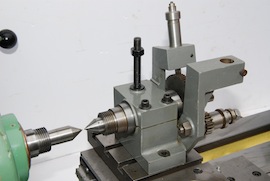 Very nice MES Direct Division indexing unit
for Myford lathes. Additional riser block.
Single or double gear indexing/dividing.
---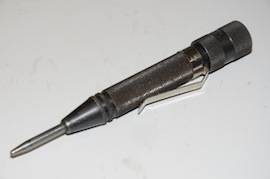 Eclipse centre punch.
Automatic, spring loaded. No. E171.
£20
---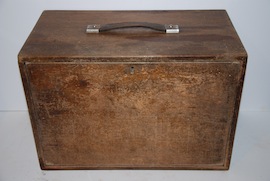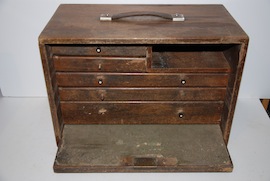 Vintage Engineer's wooden tool
chest. Needs draw knobs & missing key.
£SOLD
Approx 42cm wide x 29cm tall x 22cm deep
---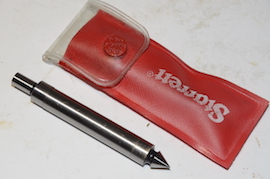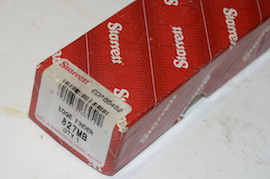 New Starrett Edge Finder.
827MB, new in box.
£ 30 SOLD
---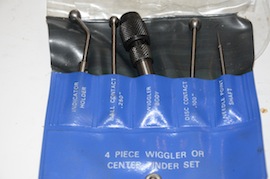 Wiggler & Centre finder set.
£13
---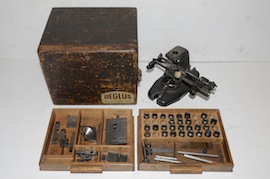 Reglus Universal Drilling Jig.
Top quality Swiss made precision tool.
Cross drilling made easy. Many extras.
SOLD
---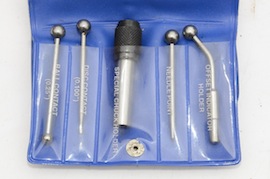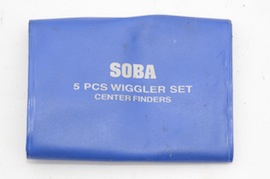 Soba Wiggler & Centre finder set.
£15 SOLD
---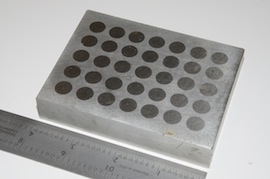 Small magnetic work plate / chuck.
Measures 4" x 3" and 3/4" thick.
£35 SOLD
---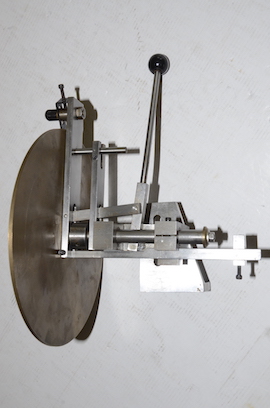 Clockmaker's Wheel & Pinion Cutting
Attachment. Colin Walton design.
Fits to lathe bed or cross slide
SOLD
---